Where Can I Trade In My Car Near Peoria?
Maybe you've been eyeing a new Altima, a spacious SUV like the Rogue, or you think an economical car like the Leaf makes the most sense. No matter what your preference, you've decided that now is a good time to get a new car. Although getting a new car can be expensive, we sweeten the deal by giving you a practical incentive to help finance a new vehicle.
Getting a new car is an appealing thought for many consumers. But it also comes with questions, especially when it comes to financing. You may be thinking that trading in your car sounds like a good move, but you still have payments left on your current car. Fortunately, that won't stop you from taking advantage of our trade-in program. That's because the credit you get towards a new car from your trade-in can also be applied to your existing loan.
Essentially, you can pay off the rest of your remaining loan if your car's current value is high enough. But even if the sum of your trade-in value doesn't completely cover the loan, you can simply roll the remaining balance into the amount that you have to pay for your new car's lease or loan. At the very least, you can use the trade-in credit to help shorten your current loan's duration.
How Much Is My Car Worth?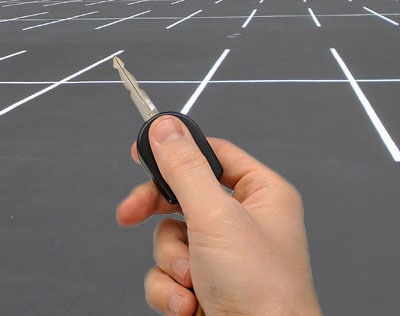 Once you realize that trading in your car can be a good deal, you'll want to know how much money you can expect to get for it. There are many factors that contribute to determining a car's worth, including its age, mileage, estimated depreciation, and the value of cars with a similar profile. Since there are so many components to finding an estimate, it's best to be as specific with your car's information as possible to get the most accurate quote.
We help make this process easy for customers with our online tools that you'll find right on our website. You can simply visit the site, put in as many details as possible for your car, and get an instant quote that gives you an approximate idea of your car's worth. Then, it's time to go pick out a new car.
What Can I Trade My Car in For?
Once you get a quote, you can apply the payment towards a new or pre-owned vehicle on our lot. While we can't guarantee what you will find in our inventory at any given time, we can tell you that our inventory changes regularly, which means that if you don't see a car you want right away, you can keep checking back to see if it arrives. From a new Altima to a used Frontier or Sentra, there are many enticing choices that you might find for your next Nissan. To see what's available, simply call, explore our inventory online, or stop by in person to see the inventory.
Get an instant trade-in value on your current vehicle before you even set foot at our dealership. You can use the value calculated with this tool in your online Prequalification, or Finance Application.
Redeem your quote at our dealership and get cash or trade in today!