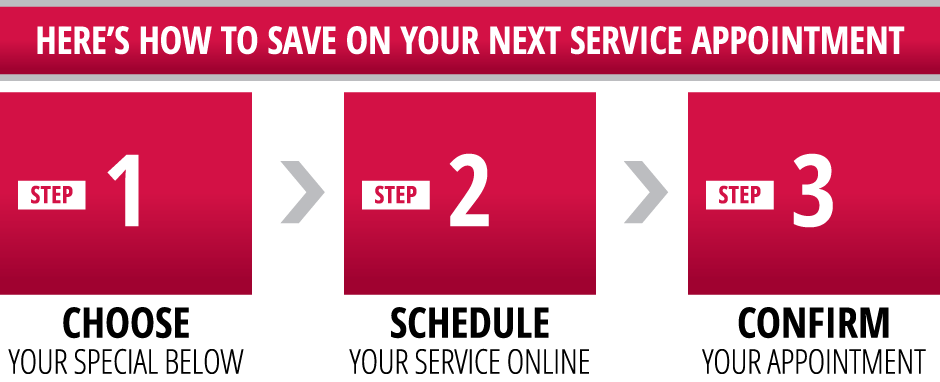 Car Service Coupons Available
Auto maintenance and repairs, unless they're minor, have the potential to be a drain on our pocketbooks. Imagine being able to walk into a dealership with car service coupons that could lower your bill. That's exactly what your experience at Peoria Nissan can be like. Read more about how easy it is to save money with us.
Nissan Service Coupons in Peoria, AZ
If you're like most consumers, you like saving money. At Peoria Nissan, we offer many opportunities for you to save money with our various Nissan service coupons. We understand that auto repairs can be expensive, and we also understand that you want to keep your Nissan in good condition by providing it with all the maintenance it needs. We offer the service coupons to make it easy for you to do that.
Our coupons are constantly changing, so stop in and see what special savings we can offer to you today. Our automotive service technicians at Peoria Nissan are certified professionals and experts at what they do. They're not only knowledgeable at auto repairs, but they're also extremely knowledgeable with Nissan vehicles. When you have your Nissan worked on at Peoria Nissan, you can rest assured that it's getting the best possible service.
What Are Some Of The Benefits Of Using OEM Parts?
We not only offer you certified and highly-trained service technicians but also use OEM (original equipment manufacturer) parts. Unlike some automotive shops that use aftermarket parts, we use parts that are specifically made for your vehicle. There are many benefits to using OEM parts.
Warranty & Customer Support – Occasionally when an aftermarket part is used in a vehicle that's under warranty, it voids the original manufacturer's warranty. This is especially true if the part causes some other problem. OEM parts generally have a better warranty as well.
Quality – While many aftermarket parts are extremely sturdy and durable, there's usually a reason why they're so much cheaper. You've heard the saying you get what you pay for, right? In many cases, OEM parts are made stronger and better.
Compatibility – With OEM parts, they're going to be compatible to your vehicle because they're made for your vehicle. They won't have to be forced to fit your vehicle. Many parts have specific codes and software that must be used, and you might not have access to those with aftermarket parts.
Durability – While most automotive manufacturers try to make their parts durable, many are made to look durable until the outer coat of paint wears off and you see the cheap plastic or metal. OEM parts are generally made with sturdier components that are rust- and corrosion-free.
Reliable delivery – If you've ever purchased aftermarket parts, you know that you're often at the mercy of a 3rd-party distributor. This can result in waiting for days or weeks for the part to arrive. You will not have to worry about that when you use OEM parts because the manufacturer is constantly making and distributing parts to dealerships and shops.
While we do offer a variety of car service coupons here, keep in mind that they do change over time. Be sure to make it a point to come back to visit us at Peoria Nissan to see what new coupon special we have running at that time. Whether you're in need of auto service at the moment or not, don't miss out on any opportunities to save money. Stop and see us at your earliest convenience.