Opening the car door only to be smacked in the face with hot air doesn't sound very pleasing, but is a very realistic experience for drivers who have improperly functioning air conditioners. Even with the windows rolled down, the heat is powerful and overburdening and can put a stop to your plans. So many things can go wrong that causes the AC to malfunction. Luckily, professional repair remedies these problems so you can enjoy the summer to the fullest.
Why is My AC Leaking?
A leaking AC is a sign of a serious problem that shouldn't be ignored. Usually, a leak in the AC is the result of loose gaskets and hoses that moisture build-up in the unit has caused. Replacing these components will usually resolve further leaks. Detecting a leak in the AC makes repair faster. We use state-of-the-art diagnostic equipment that provides accurate results time and time again. Our goal is to provide a fast, efficient repair. These tools make that possible.
Why is My AC Blowing Out Warm Air?

If you feel warm air blowing from the AC rather than the cool air that you want, schedule service immediately. There are a few causes of warm air blowing out of the unit. Most can be repaired fairly quickly. Low freon is the biggest cause of warm air blowing out of the unit, but it can be something a bit more concerning, such as clogged evaporator coils or vacuum leaks.
Why Does My AC Have a Bad Odor?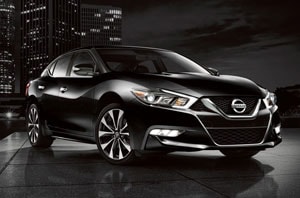 The AC shouldn't have any odor, much less a bad odor, when the unit is switched on or as it blows. If you notice a musty smell, the culprit is likely mold breeding within the coils of the AC. Odors can also occur if the cabin filter is dirty. Both of these odor issues can be resolved with a simple filter change or deodorizing mold eliminator.
Why is My AC Airflow Weak?
Evaporator build up, weak gaskets and seals, and problems with the ventilation fan are all causes of weak airflow. This is an issue that can heat things up in the car if it is not properly addressed, so make sure to schedule service if there are airflow problems interfering with your cool air needs.
How Much Does AC Repair Cost?
AC repair costs vary from one job to the next. The cause of AC trouble is the biggest factor in the cost of the job. Rest assured the cost of repair is reasonable, especially when you take advantage of coupons and service deals. Furthermore, the money spent to repair the AC is well-worth the expense. Nothing is better than the cool, comfy air in the car when the heat is at its hottest.
Schedule service today in order to get your AC back to running at maximum capacity.