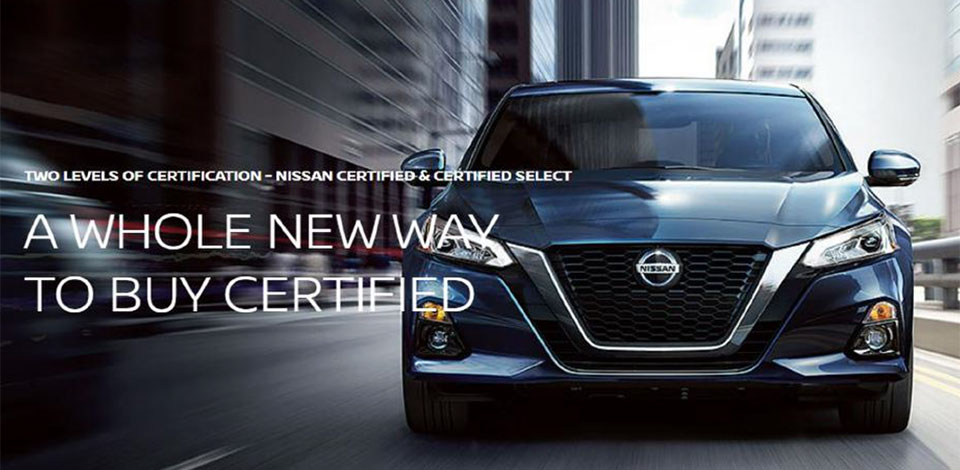 It's no secret that modern-day vehicles can be expensive to purchase new, and it can also be hard to sell your old ones. Nissan's latest move is to improve this by expanding its Certified Pre-Owned program to include older models and select non-Nissan vehicles. The push is being led by the Nissan Customer Care team, who emphasizes the need for increased transparency for consumers to have confidence in their vehicle's value when they're considering whether or not they should trade up or buy a new car.
The team is implemented a new website, which allows consumers to inquire about the vehicles that are eligible for CPO and to learn about the cars that are not. The move continues the longstanding Nissan tradition of allowing customers access to vehicles throughout their lifespan and demonstrates that Nissan is open-minded when it comes to ensuring customers have access to what they want at an affordable price. It should also benefit Nissan as a whole, as more people are likely to buy from Nissan with a greater likelihood of sales success.
A few restrictions do apply, though. Only vehicles between two and six years old are eligible for CPO. Additionally, the cars must have a clean CARFAX vehicle history report, which should give consumers peace of mind that the cars are in good condition. Anyone looking for a relatively new car without the usual price tag can consider taking advantage of the Nissan Certified Pre-Owned program. Nissan has no restrictions on what dealerships can offer CPO vehicles, meaning customers will have more options when shopping for used cars.
The benefits of this new program should prove to be a boon for us consumers. Providing consumers with more options makes their decision-making process more straightforward and can save them money in the long run. Nissan's Certified Pre-Owned program is an excellent alternative for anyone who doesn't want to break the bank to express their lifestyle needs or buy a new car.
In particular, this is an excellent move for anyone who wants to sell their older car. If buying new vehicles is out of the question, it can be difficult for people to recover the total price of their cars in the face of ever-increasing vehicle prices. By selling them through CPO, customers can ensure that they still receive the full value of their vehicle. Consumers will also likely see a better rate on what they are paid for used cars than they would have received from a dealer.
In conclusion, this move by Nissan should be one of the most beneficial for consumers. For further inquiries on this, you can visit our dealership in Arizona.