Your car is not just a form of transportation, it's an investment. And just like any other investment, it needs to be safeguarded for certain negative exposures. Nowadays, safeguarding your car means more than just preventing theft, performing regular maintenance requirements, and having insurance. If you didn't have enough to be concerned about, now you have to contend with hackers.
Hackers can take complete control of a car's steering system, brake system, engine components, or the transmission, as well as numerous electronic accessories. It's fair to say that the auto industry was caught completely off-guard, as the creation of the technology continued to advance. Of course, everyone knows that criminals never take a day off, and they look for opportune moments. Therefore, it was bound to happen despite the auto industry's attempt to configure any type of so-called hack-proof technology. It just doesn't exist! And you're the best person to safeguard your investment from hackers.
Key fobs are great and convenient, but they also are a hackers' greatest gateway to gain access in order to steal your car. You need to protect the signal of the key fob. Hackers are continually looking for opportunities to intercept the signal by using a device known as an Electronic Signal Amplifier. The device increases the power of the key fob signal, which can be intercepted from just 100 feet from its placement. Where do you put your key fob when you arrive home at the end of the day? Typically, people just drop their keys on the nearest table or on the mantle by the front door, and hackers are relying on you to do just that. To safeguard your key fob's signal from hackers, purchase a small metal container to put the key fob in and place it where you typically drop your keys. This will block the hackers access. An added benefit is that you always know exactly where your keys are!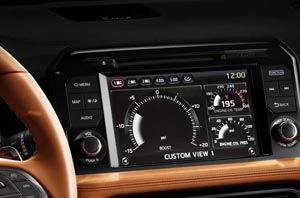 If you use Bluetooth while driving, you should safeguard that connection by disengaging it when not in use. Hackers are randomly searching for vulnerable connections to not only gain access to any data they can for theft, but they also want to cause destruction with a data attack. A sophisticated hacker can breach the wireless connection with certain malware or cause your device to stop working altogether. You can further safeguard your car by keeping the computer software updated. However, it's not recommended that you use a USB device to update the software. Often times, an update will be sent by mail as a convenience from companies, but it's best to receive a software update directly from the dealership, similar to having a recall completed. Hackers can send the device pretending to represent the company, only to have you install malicious software. Speaking of recalls, make sure the manufacturer has your current contact information in order to receive all recalls. Because vulnerabilities can be discovered at any time, it's important that you receive the information, as well as for the next person, when you decide to trade or sell your car. By taking these proactive steps, you're not only safeguarding your car from hackers, but you're providing yourself with greater peace of mind. If you would like to learn more about this topic, please reach out to the staff at Peoria Nissan for more information. We're committed to providing exceptional customer service for all of your automotive needs from purchase to service, and beyond!
Peoria Nissan
has been named the number one dealership in the community eight years in a row, and we're proud to be recognized again in 2018!
Stop by our dealership soon
, or give us a call!