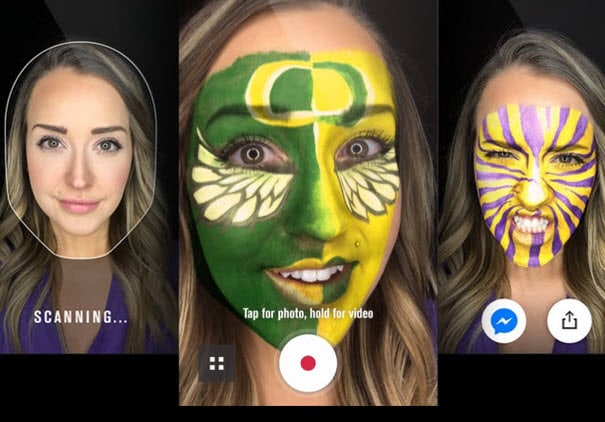 If you're a diehard college football fan who's looking for a new way to show support for your home team, then check out Nissan's new and free to download Diehard Fan App. Nissan recently embarked on the most wide-reaching college sports sponsorship in history when it made a deal to be the official sponsor of not one but 100 college and university teams around the country.
Right as the announcement was made, the automaker also launched this new app, which gives college football fans access to thousands of digital game faces that represent nearly all of the 100 teams now sponsored by Nissan. When you download the app on Google Play or the App Store, you can upload still photos or video and then have a game face painted on your media. Again, there are thousands of faces to choose from and you can try out as many as you want!
The app is fast and the results it produces are super natural, even when you upload video. The realistic look was achieved using meticulously hand-painted faces that were first created on human models by a renowned face painter and then digitally remastered. Try out the app now to put your game face on and explore all of the different game faces available for your favorite team!