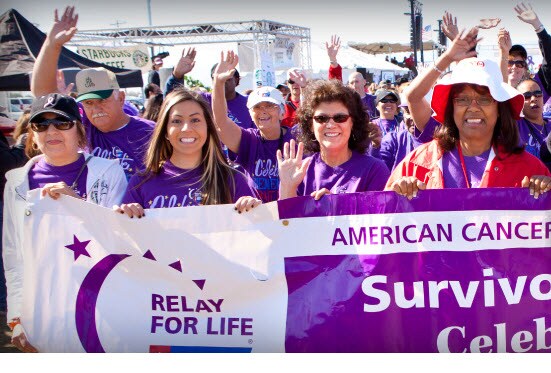 Help raise money for the American Cancer Society by joining or donating to Relay for Life! Taking place this spring at Peoria Sports Complex, the relay is expected to be a huge event and Peoria Nissan is proud to take part!
Relay for Life not only raises money for important cancer research, but also celebrates those who have survived and remembers those who've been lost, while creating awareness about the disease. If you would like to contribute to Peoria Nissan's team and support the fight against cancer, please take a moment to make a donation here.
Relay for Life is the ACS' largest annual fundraiser, with several events held in every state across the nation. Along with raising money for research aimed at finding causes of and cures for cancer, funds from the relays are used to cover patient accommodations at the American Cancer Society Hope Lodge, transportation to and from treatment, and support programs for both current and recovering cancer patients.
The west Valley's local Relay for Life event will take place at the Peoria Sports Complex on Saturday, April 25, 2015, starting at 6 p.m. Please consider joining the walk or making a donation to the American Cancer Society. If you've lost a friend or loved one to cancer, you can also purchase a luminaria bag to celebrate their memory while contributing to ACS' mission to save lives.