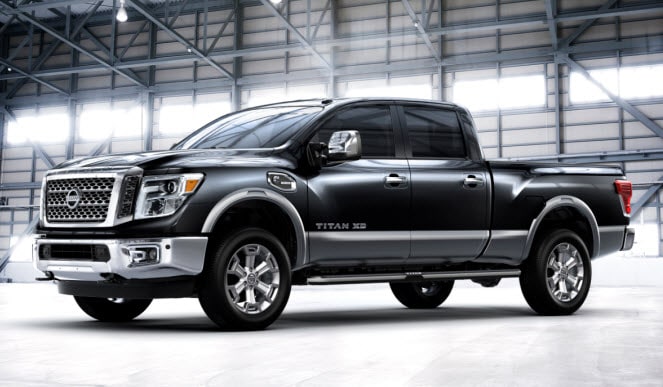 The all-new 2016 Nissan Titan XD recently made its world debut at the 2015 Detroit Auto Show. Stocked with a Cummins 5.0L V-8 Turbo Diesel, the highly anticipated crew cab model, which is a step up from the standard Titan, blew audiences away with its new strong, chiseled appearance and extensive collection of high-end features. Its outstanding towing capabilities also left a lasting impression on attendees; the Titan XD boasts a capacity of over 12,000 pounds when properly equipped.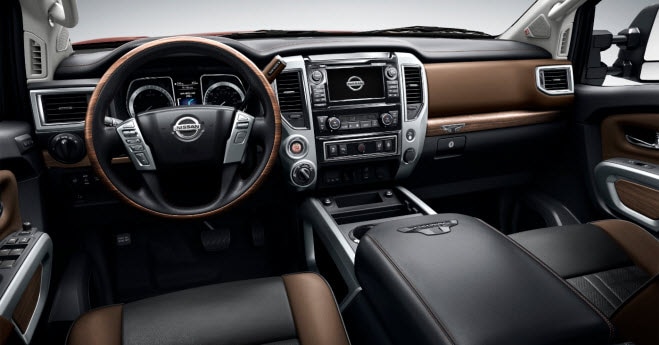 Built to handle anything that is thrown its way, the 2016 Nissan Titan XD is bold and hearty. It sports a powerful design that is supposed to give off a technical feel and features a 10-percent increase in aerodynamics. The Titan's Utili-track Bed Channel System has also been updated and now comes with dual-lockable in-bed storage boxes that can be used as coolers when tailgating. Drivers can even move the boxes when needed in order to create more space in the bed of the truck. Inside, the new Titan continues to showcase masculine styling and offers comfortable seating with the addition of NASA-inspired Zero Gravity seats. Upscale stitching, chrome finishers and a new steering wheel design also increase the truck's appeal, drawing in new fans.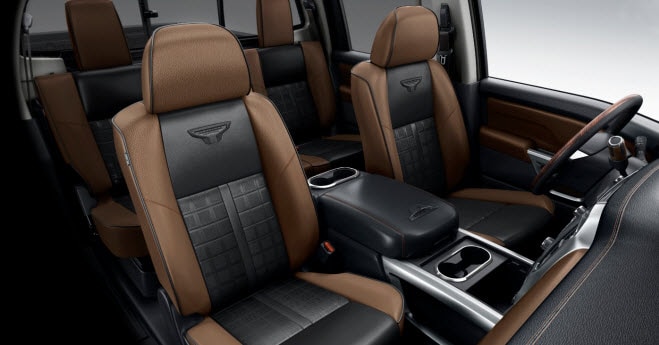 Out of all the components on the 2016 Titan XD, the most exciting of the bunch is the all-new Cummins 5.0L V-8 Turbo Diesel. Delivering 310 horsepower and 55 lb.-ft. of torque, the diesel will support the truck's 12,000-pound towing capacity and 2,000-pound payload. The variant will also help produce outstanding fuel efficiency, which will mirror that of a half-ton pickup. Additionally, the Titan will offer a variety of powertrains and body configurations, which will be announced at a later date.
Slated to arrive in late 2015, the 2016 Nissan Titan XD will be available at Peoria Nissan. Due to its outstanding tow capacity, innovative styling and first-rate features, such as Around View Monitor, Blind Spot Warning and Moving Object Detection, the full-size pickup is sure to be loved by fans everywhere.