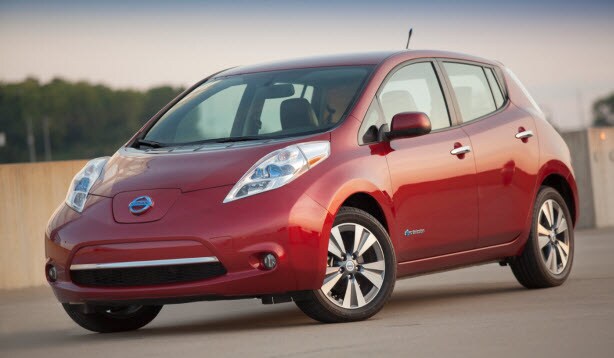 The eco-friendly, reliable Nissan LEAF had quite the year in 2014. It hit a milestone when its 100,000th model was sold, it was named the Cleanest Car in America by Automotive Science Group, and just recently, it was announced that it broke a sales record with 30,200 models sold in 2014! The Nissan LEAF is the only plug-in model to ever sell over 30,000 units in a year's time, which makes the record all the more special. To see why the record-breaking LEAF is one-of-a-kind, visit Peoria Nissan to test drive the all-new models.
The incredible Nissan LEAF has been a valued member of the Nissan family since it first debuted in 2010. It has been greatly improved over the years and has wowed buyers everywhere with its outstanding fuel economy, great features, spacious cabin and overall affordability. With an EPA-estimated driving range of 84 miles and the ability to produce 114 MPGe combined, the EV is a top choice for buyers looking for a plug-in with excellent mileage. In the month of December alone, 3,102 models were sold, establishing a new record and solidifying the LEAF as a must-have vehicle.
"Now in its fifth model year, Nissan LEAF is more popular than ever and continues to bring new buyers to Nissan," said Brendan Jones, director, Nissan Electric Vehicle Sales and Infrastructure. "From the beginning our vision was to bring electric vehicles to the mass market in a practical and fun-to-drive package, which is what makes Nissan LEAF the best-selling electric car in the world."