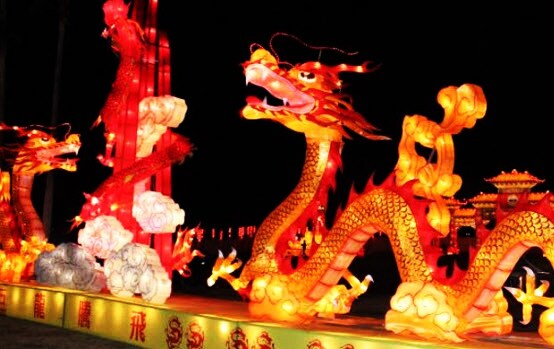 The Arizona Chinese Lantern Festival offers a unique cultural experience you won't want to miss. Eye-catching lanterns, authentic Chinese food, a children's zone, and several cultural displays and performances are scheduled during the two-week event, which takes place on select days.
This festival is one that's sure to illuminate the minds of guests, who get to learn about and have an interactive experience with Chinese art, food, games and other aspects of Eastern culture. A wide array of beautiful lanterns light up the festival grounds at Rio Vista Community Park in Peoria, Arizona, and several exciting attractions provide a great mix of entertainment and education, including a Health and Wellness Pavilion where you can ask questions about and sample Eastern medicines and healing practices. Other fun and unique attractions that you'll find only at the 2015 Arizona Chinese Lantern Festival include:
Mahjong Tournament - Once only played in royal courts, Mahjong spread to the common public and is now one of the most played games in China. Join a tournament and learn how to play at the festival. Experienced players are also encouraged to participate.
Wishing Tree - A Chinese New Year tradition, guests are invited to write their wishes down on pieces of ribbon, which they can tie to the Wishing Tree for good fortune.
Asian Market - The market will have a large selection of goods on sale, including food, gifts, clothing and much more.
Thirsty Ram - It's the Year of the Ram according to the Chinese Zodiac, and the festival's beer and wine garden is named in its honor.
Click here to purchase tickets and keep up to date about performance schedules and added attractions. Entry is only $15 for adults, $10 for seniors and $5 for children 6 to 12. Children five and under are free.
Location
Rio Vista Community Park at 8866-A W. Thunderbird Rd. in Peoria (near the 101 freeway)
Dates
Thursday, Feb. 19 - Sunday, Feb. 22, 2015
Thursday, Feb. 26 - Sunday, Mar. 1, 2015