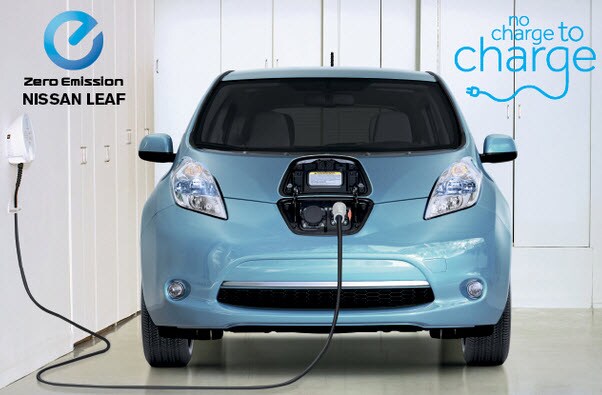 With the purchase of new LEAFs, Nissan offers a No Charge to Charge program that makes it easy and convenient to power up your EV at several public charging stations across the Valley. This offers yet another incentive to shoppers in the market for an electric car. The Phoenix area's No Charge to Charge network participants include NRG eVgo, Greenlots, ChargePoint, CarCharging, Blink and AeroVironment.
You've probably already seen EV charge ports at several facilities around the Valley, including many that are integrated in prime parking spots up close to building entrances! When you purchase or lease any new Nissan LEAF, you'll have access to free charging for 24 months at a number of 30-minute DC Fast charging stations and 60-minute Level 2 charging stations.* Once you make a purchase, we'll hook you up with an EZ-Charge Card and soon you'll never have to visit a gas station again and can enjoy FREE public charging instead!
This complimentary two-year program has an estimated value of up to $1012 (varies by market) and is a terrific bonus for prospective LEAF buyers in the Phoenix area and west Valley. We're one of the lucky few states that gets this program by the way! Contact us for full details about No Charge to Charge and visit soon to browse our selection of new LEAFs!
*Depending on the location, charging beyond these lengths may be subject to additional fees.