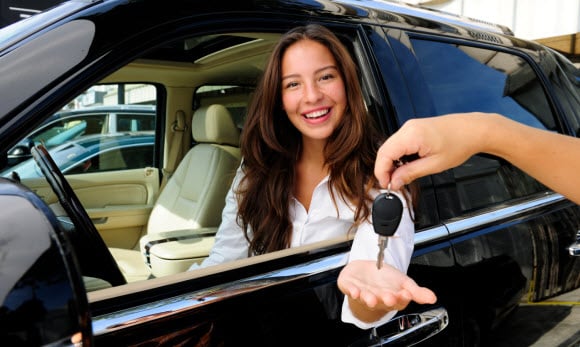 There has been a lot of back and forth about the benefits of leasing a car over the years and whether it's actually a good deal. In the past, many have criticized leasing, insinuating it's a bad practice, but we're here to tell you that's simply not the case. While leasing may have earned a less-than-stellar reputation decades ago, it has since evolved tremendously and is now a great alternative to buying a car. With exceptional advantages, such as reduced payments and tax breaks, to name a few, leasing is the perfect option for many of today's modern drivers.
If you've been searching for a new car but are working with a limited budget, leasing is an excellent way to get into a high-end model for less. Many dealerships, including Peoria Nissan, require either a small down payment or none at all in order to lease a brand-new car, truck or SUV. By leasing, you're also only paying a percentage of the car's price, unlike when you finance a car, so you're likely to pay very low monthly payments. Even if you have a low credit score, most dealerships will work with you to ensure you get what you're looking for.
With most car leases lasting an average of two to three years, you'll have the chance to either finance your car once your lease is up, or you can trade it in and buy or lease a brand-new car. If you like to switch out cars often, leasing is one of the best ways to keep yourself in a new car, with the latest innovative technology, at all times. In addition to this advantage, if you plan on using your car for work, you could be eligible for a tax reduction and even write off your entire lease. You'll also pay a lower sales tax for leasing, saving you a substantial amount of money in the long run.
Due to an onslaught of phenomenal benefits, leasing a new car is no longer taboo; it's an incredible option. To take advantage of fantastic lease deals going on now at Peoria Nissan, contact us today or head down to our dealership to speak with one of our knowledgeable staff members.