2017 Nissan Juke Driving Impressions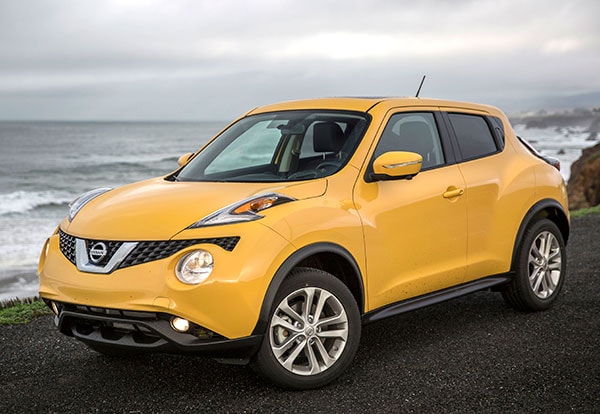 The Juke gets two out of three right, handling and engine. If only it had the transmission, it could totally claim to be the sports car of subcompact crossovers. With adaptive steering, the all-wheel-drive Juke darts around corners and fires out of them like a dagger.
The engine makes a lot of torque for its size, 210 pound feet, and it can accelerate from zero to sixty in a quick seven seconds, yet the acceleration feels oddly ponderous in traffic. And it's noisy when its being asked to keep up.
The available all-wheel-drive isn't an offroad system, it's made to sharpen the Juke's handling. So don't go thinking it's the answer in snow, as you might with other crossovers. An independent rear suspension comes with all-wheel drive, instead of the torsion-beam rear suspension that's in front-wheel-drive models. It's an engineering thing that prevents the six-speed manual gearbox from going in the all-wheel drive. The problem with the CVT is it can't keep up, even in manual mode, and especially not with the 211 horsepower of the all-wheel-drive Nismo RS.
There are engine management modes. Eco mode is sluggish, which brings un-smoothness. Normal is better for drivability. Sport reduces turbo lag and tightens the steering.