2016 Nissan Altima Driving Impressions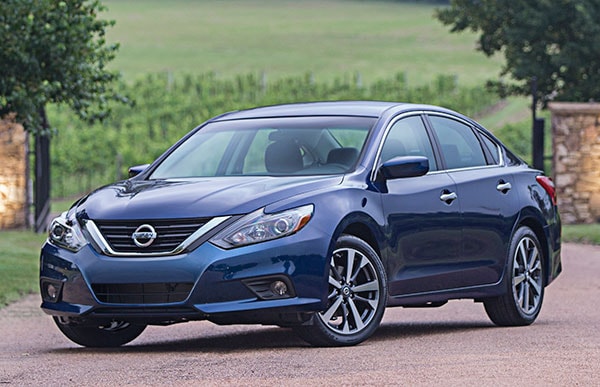 For 2016, Nissan's independent suspension has new Sachs shock absorbers and rear springs, designed to provide a more dynamic level of handling than that of the 2015 model. Active Understeer Control applies braking to inside front wheels to tighten cornering, while improved programming for the CVT improves low-speed acceleration.
In addition to revised damper-tuning, the new performance-oriented Altima SR benefits from increased stiffness in its stabilizer bars, as well as 18-inch tires. The end result is a decidedly sporty, confident feel. The steering is on the lighter side of our preference.
Road noise is largely muted, and the Altima suppresses tire drone better than a Hyundai Sonata or Volkswagen Passat. You can expect to hear exhaust sound from the four-cylinder engine, but little more than a mellow hum emanates from the V6.
For far fewer dollars, a four-cylinder base model can reach 60 mph in just under 8 seconds. Reworking of the CVT yields significantly greater responses, especially in sport-shift mode, though the refined 2.5-liter engine can be loud when pushed. The four-cylinder feels considerably more eager than its horsepower rating suggests.
In addition to delivering quicker acceleration, the V6 models feel effortlessly smooth.