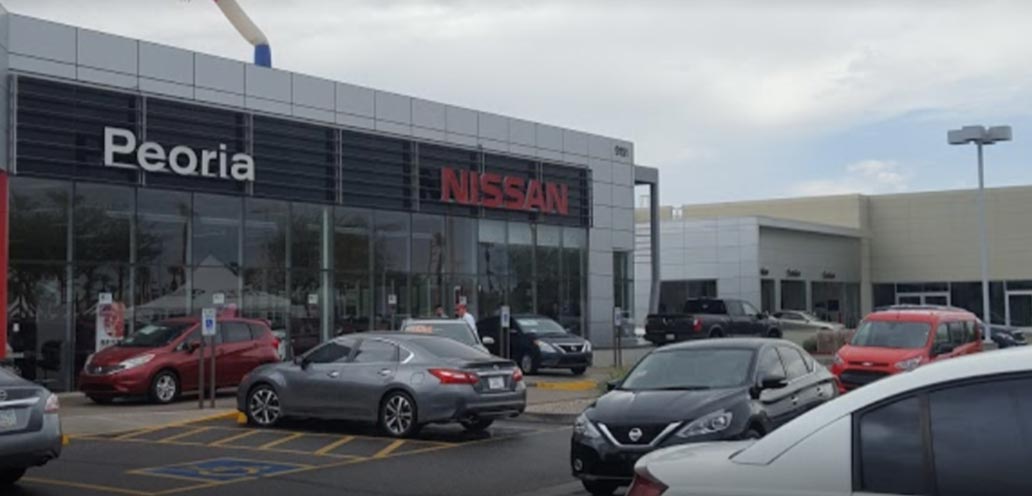 Peoria Nissan Leads The Pack
CarGurus.com is an enormously popular and respected place for laypeople and experts alike to celebrate autos. Every year, they name certain dealers the distinguished designation as a Top Rated Dealer. Once again, in 2019, Peoria Nissan joins the top as one of the Top Rated Dealers of CarGurus. CarGurus.com names their top rated dealers based on a number of important categories and then piles all of that information together so that customers are able to pick their dealers based on objective ratings. This year's announcement is the 5th of its kind, as CarGurus starting doing this 5 years ago. Since then, they've named a lot of Top Rated Dealer awards, and they always mean the same thing: It's the customers who hand out these awards with their ratings and reviews. Peoria Nissan more than earned its spot as a Top Rated Dealer this year, and CarGurus.com always does a great job making the hard working dealerships who earn awards feel welcome and deserving of their awards.
Peoria Nissan A Top Rated Dealer
What makes Peoria Nissan part of the CarGurus.com pack this year? Well, there are a lot of categories where Peoria Nissan leads the pack, but we'll cover over a few of the ways in which Peoria Nissan made a name for itself and earned its spot in the 2019 list of Top-Rated Dealerships. What makes them stand out? Well, first and foremost, it's the customers who pick out the top dealers.
CarGurus.com is a place where people go shopping for cars, so the dealership plays a huge part of this process. If the dealer is able to give top notch customer service, answer all questions, and make their customers happy enough to leave a great review, then it's the customers who are actually naming Peoria Nissan a Top Rated Dealer. The aggregated reviews and ratings all come together to read the verdict, and then it's CarGurus.com who looks at this compiled group of ratings and reviews and names the Top Rated Dealer award. No one is more proud of Peoria Nissan's place as Top Rated Dealer as everyone here. They work hard year-round to ensure that customers have the largest selection to choose from and the absolute most pleasant buying experience available in the universe. It's customers who name the Top Rated Dealer, and we continue to pay tribute to those customers by offering a premier buying experience that earns us a name on websites like CarGurus.com.
Learn More About Peoria Nissan
If you'd like to learn more about why Peoria Nissan continues to lead the pack on CarGurus.com, you can contact the dealership today! They are always welcoming to all customers, whether current, past, or future, and they are easy to talk to. It's one of the reasons that they maintain such a stellar spot in the Nissan community. They're available to answer all questions about the CarGurus.com Award and all the other many awards they've grabbed over the years thanks to great salesmanship, financing options, promotions, and just general hospitality toward their many beloved customers. If you have any questions about the award or just want to talk Nissan models with the folks over at Peoria Nissan, they're always available to answer questions.