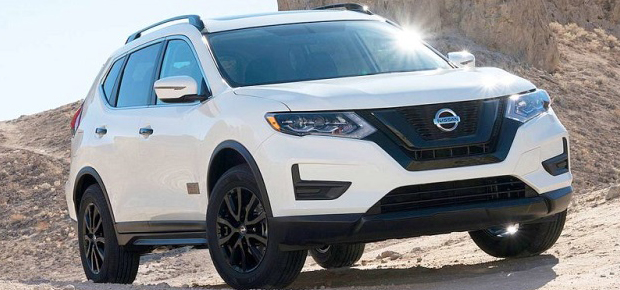 As automotive technology continues to advance, automakers are increasingly able to manufacture vehicles capable of sensing their environments and moving with minimal input while maintaining or enhancing driving safety. Among such automakers is Nissan, which introduced a driver-assistance technology in the North American market in 2018 for its Rogue crossover and LEAF hatchback. This technology, which is called ProPILOT Assist, was created to collaborate with other safety technologies to control acceleration, steering, and braking.
Where Can I Find The ProPILOT Assist Button?
ProPILOT Assist is represented by a blue ON button at the right side of the steering wheel spoke. Pressing this button will activate the system, and the next step is to set the Intelligent Cruise Control, which is for measuring the distance from the vehicle ahead and governing your vehicle's speed to maintain a suitable following distance. This is made possible by using a front radar sensor, as well as a front-facing camera that is located behind the rearview mirror.
ProPILOT Assist is also instrumental in keeping you within your detected lane. As long as you are within the lane markers, the vehicle's Steering Assist system will display green icons on the instrumental panel—as long as both left- and right-hand markers are detected by the front-facing camera.
Can ProPilot Assist Bring the Vehicle to a Stop?
There is also a stop-and-go function, which brings the vehicle to a full stop when necessary. If the vehicle is at a complete stop for more than 3 seconds, you would have to either press the Resume button or simply tap the accelerator pedal when you're ready to move again.
Although ProPILOT Assist is often associated with autonomous vehicle driving, it is not a fully autonomous system. A ProPILOT Assist-equipped car will not drive on its own. Indeed, the system will produce a series of alerts when the driver's hands are off the wheel to get them back on it. ProPILOT Assist will go as far as to immediately stop the vehicle if it is not used as intended.
ProPILOT Assist debuted on the Nissan Serena, which is a five-door minivan that was introduced in Japan in 2016. However, it wasn't until 2018 when Nissan brought the technology to the North American market. ProPILOT Assist is currently available on the 2018 Nissan Rogue (compact crossover), as well as the 2019 Nissan Leaf (compact hatchback electric car).
Learn More Today!
To learn more about ProPILOT, or to try out its features for yourself, contact us today to set up an appointment with one of our Nissan sales experts at our dealership in Peoria, AZ.