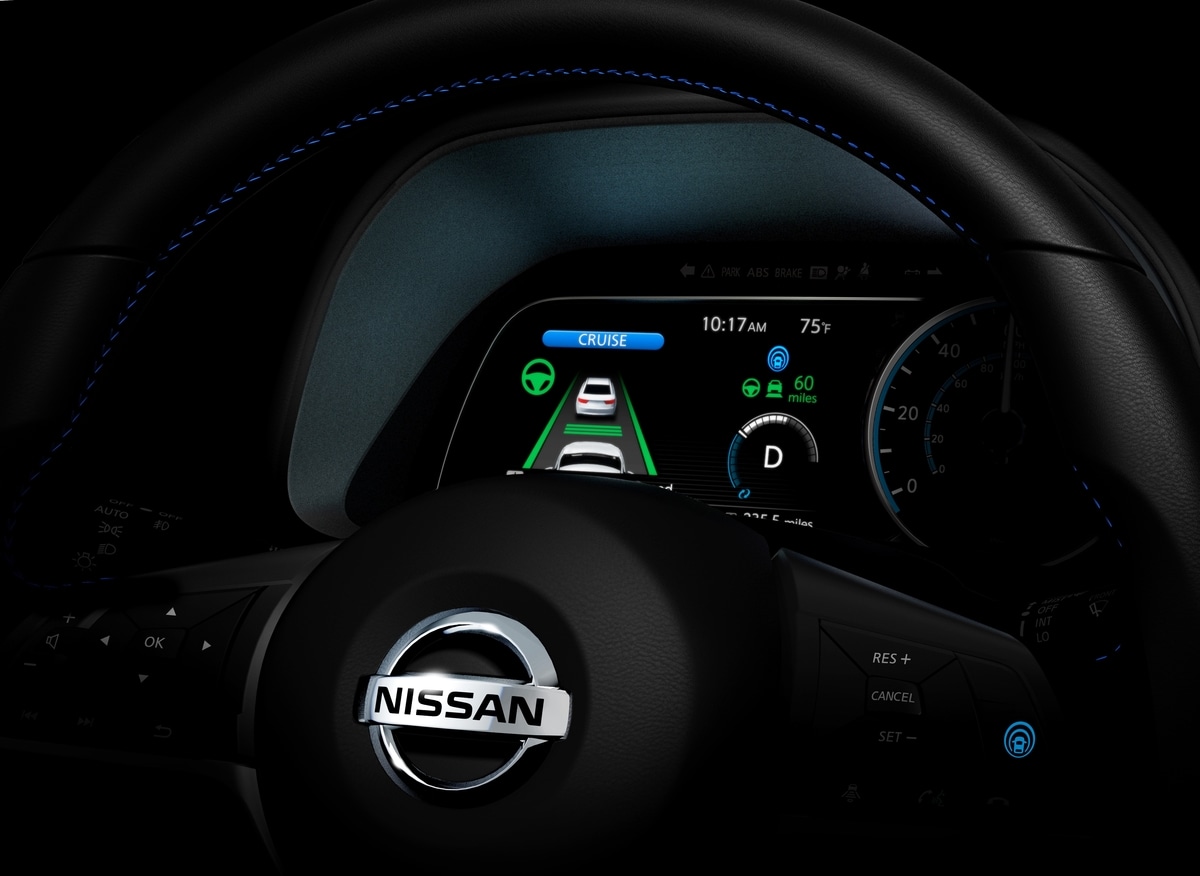 The best-selling LEAF is being completely redesigned for the 2018 model year, giving EV enthusiasts a lot to speculate about, especially when it comes to driving range and cabin technology. While most of the model's information is still being kept under wraps, Nissan recently announced one huge detail: the all-new LEAF will be offered with ProPilot Assist.
Nissan's ProPilot Assist is one the most advanced semi-autonomous driving systems available, allowing a vehicle to control itself during single-lane driving on the highway. That means the LEAF will be able to accelerate, brake and steer without human assistance.
While drivers are still expected to be attentive and ready to intervene if necessary, this technology is sure to alleviate some of the stress of long commutes, especially during stop-and-go traffic. With this advanced system, the LEAF is sure to continue its reign as the best-selling electric vehicle in the world.
To learn more about how ProPilot Assist works, check out the video below. Stay tuned for the latest news on the forthcoming 2018 LEAF!