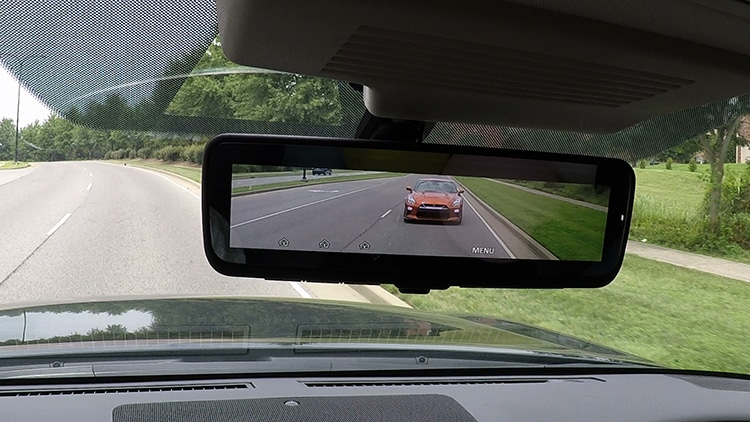 Whether you've got a backseat full of passengers or you're hauling around some hefty cargo, your rear visibility can sometimes get blocked. Thankfully, Nissan's newest piece of technology seeks to remedy this problem!
At first glance, the Intelligent Rear View Mirror (I-RVM) looks and functions like a normal rear view mirror. However, flip the switch on the bottom of the mirror and you'll instantly regain rear visibility. This is made possible thanks to a high-performance, narrow-angle camera installed on the back of vehicle, which provides a clear, unobstructed view through an LCD monitor. Best of all, the camera has a glass overlay, so if it ever gets wet or dirty, it can easily be wiped clean by the rear wiper.
"Not since a magic mirror of children's fables has a mirror seemed to have such special powers as the new I-RVM," said Michael Bunce, vice president, Product Planning, Nissan North America, Inc. "It provides a clear, expanded field of view under a wide range of conditions – giving the driver the best possible view of the rear flanks no matter how tall the passengers in the back seat or how many balloons you have to take to that party."
The I-RVM is set to make its debut on the upcoming 2018 Nissan Armada, but you can get a sneak peek at the handy feature in the video below!
​