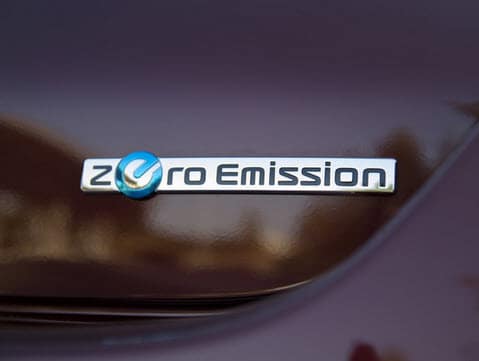 Nissan Motor and Nissan Arc Ltd., in collaboration with a number of partners, have discovered a new scientific breakthrough that will result in boosting lithium-ion battery capacity. The new discovery will become a part of Nissan's future R&D and will lead to increased range on future zero-emissions electric cars like the Nissan LEAF.
When taking a closer look at amorphous silicon monoxide (SiO), researchers were able to pinpoint the structure of the compound for the first time. SiO resists deterioration during the charging cycle, making it the perfect substance to boost lithium-ion battery (Li-ion) capacity. But until recently, researchers were unable to identify its structure, which made it difficult to produce on a mass scale.
Now, using advanced computer simulations and structural analyses, there is a far better understanding of SiO's structure. Regarding the new finding, Takao Asami, senior vice president of Nissan Motor Co., Ltd. and President of Nissan Arc Ltd. said:
"The invention of this new analysis method is essential to further develop the next generation of high-capacity lithium-ion batteries. It will certainly become one of our core technologies. The utilization of this analysis method in our future R&D will surely contribute to extending the cruising range of future zero-emission vehicles."
That means we can look forward to even greater range from one of our favorite electric-powered cars – the Nissan LEAF – and other future EV products released by Nissan. The redesigned 2016 LEAF already offers a significant boost in range thanks to an all-new 30 kWh battery that's available an SV and SL models. Nissan's new SiO research and findings further showcase the automaker's commitment to continuously push new boundaries and strive for constant improvement.