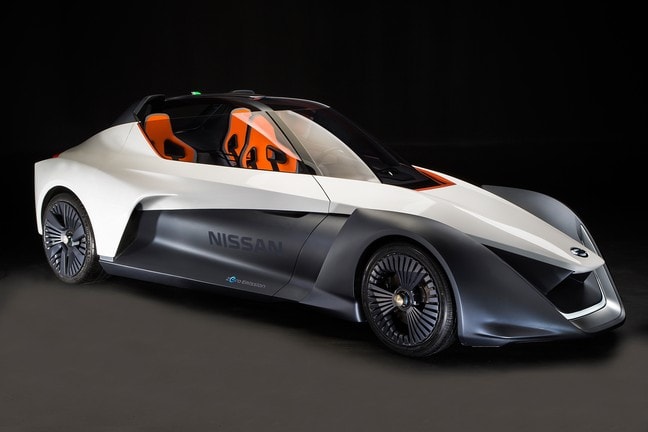 When Nissan engineers and designers envisioned a new type of sports car, the BladeGlider concept was born. It's a visionary automotive model that not only offers exciting performance, but also forward-thinking zero-emissions powertrain technology.
A working prototype of the Nissan BladeGlider was recently debuted in Rio de Janeiro, and from the photos and video below, it looks truly spectacular; it's clear that Nissan has developed an electric car which takes the brand's mission to offer "Innovation that Excites" to new levels.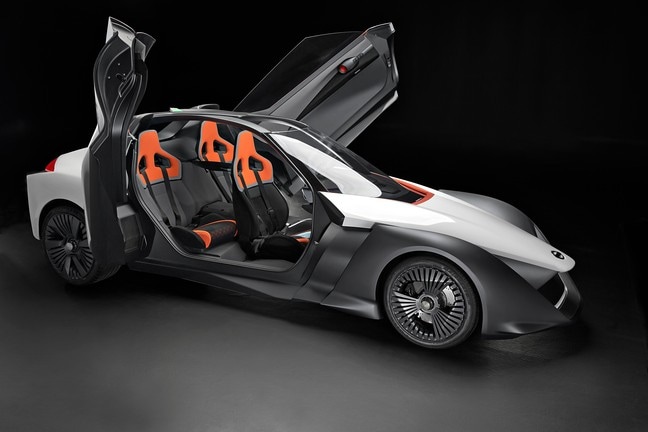 The model has a unique narrow front and broad rear-end design that's highlighted by eye-catching exterior elements like single-stud wheels, boomerang taillamps and a front windscreen. The interior is just as alluring and intelligently designed, with next-generation features such as two display screens that provide views from cameras that are mounted right behind the front wheels; these take the place of the usual door-mounted mirrors that we're all familiar with and help maximize the aerodynamic efficiency of the car.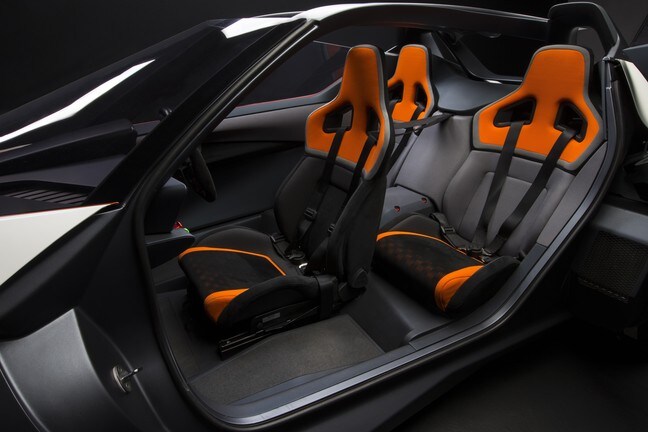 The interior also has a sporty feel. There's one front driver seat which offers excellent support and special, highly tactile material that helps secure the driver in place. Two seats are provided in back for passengers, as well.
What powers the BladeGlider? The car uses a five module lithium-ion 220kW battery. There are also two 130kW electric motors, one designated for each rear wheel. A Bespoke cooling system is in place to optimize battery and motor performance. There's also torque vectoring, which offers three modes: off, agile and drift. Check out the video below to see the BladeGlider in action.