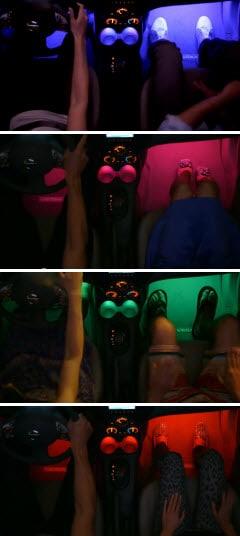 Illuminate the interior of your car with colored lights
If you're looking for an out-of-the-box way to enhance the ambiance of your cabin area, check out a unique accessory that you can purchase through Peoria Nissan's Accessory e-Store! Our Interior Accent Lighting is easy to use, fun and affordably priced!
This product is composed of LEDs with 20 pre-programmed color options. Using a single knob, you can select light colors and turn the system on or off. The LEDs illuminate the cup holders and front footwells, and they'll work with your Nissan's interior lighting system when you open the vehicle door.
When exploring customization options for your car, paint jobs and performance enhancements aren't your only options. Your vehicle's cabin needs some love too and this is a great way to enhance its appearance. With Peoria Nissan's Interior Accent Lighting you'll feel like you're stepping into a disco every time you enter your car!
Change colors depending on your mood and accent your vehicle's interior with an eye-catching accessory that is sure to grab attention!
We're proud to offer one of the largest selections of Nissan accessories in the Phoenix area! Visit the Peoria Nissan Accessory e-Store to find accent lighting for your car now!